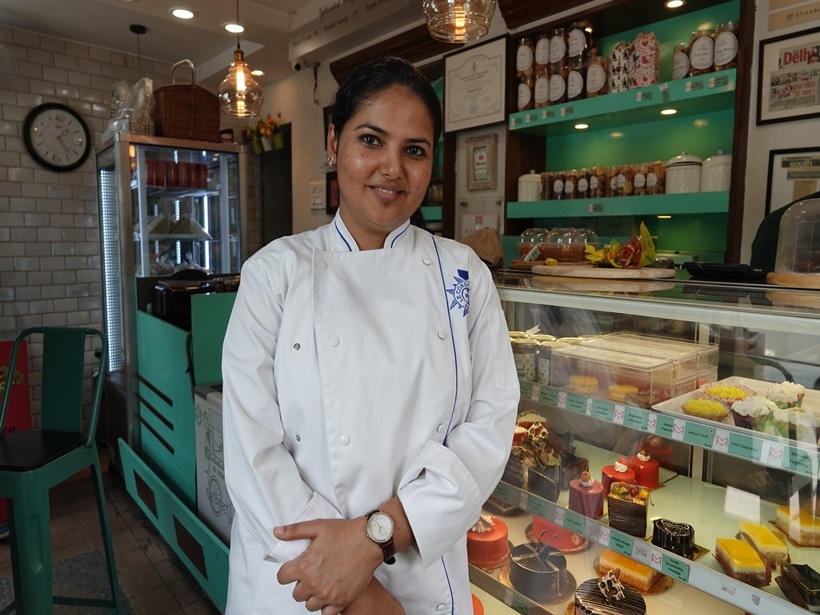 Conscious baking allows you to have your dark chocolate even if you're lactose intolerant! Try this recipe for Date & Walnut Cake, which is gluten and dairy-free! 
By Mahak Malik
With pre-prepared and processed food gaining momentum, it is getting harder to provide our children with the right kind of nutrition. Kids are always craving for rich and indulgent food, which normally constitute of unhealthy fats. Therefore, the inclusion of the right kind of ingredients in the recipes become vital, whilst taste is not compromised. Now, the question arises, can the two can be combined or not?
What is conscious cooking?
As for me, following the concept of conscious cooking and baking, especially for children, is the easiest and trendiest way to make a perfect meal, packed with nutrition and taste. Conscious cooking simply suggests the use of local ingredients and the amalgamation of nutrients with guilty pleasures. The real benefit of adopting conscious baking techniques is that there is never a compromise on taste or ingredients, in fact just by using good-quality ingredients and better options like good quality fats, quinoa, tapioca and many others, any parent can make a healthy choice for their kids.
Children always have a soft corner for desserts and to satisfy their sweet tooth, they indulge in chocolates, cupcakes, pastries and sugar candies. As a parent, I would never suggest restricting children from eating sweets as a little bit of everything is needed to maintain a balanced diet, but portion control is of utmost importance. Now, how do we achieve that? Empty calories from a sugar-loaded cake slice will always leave children craving for more, however, a slice of gluten-free cake made from nut flours and dates will give them the micronutrients that their body craves.
Healthy, yet delicious baking substitutes
Some children are allergic to certain food items. Conscious baking helps omit such ingredients without changing the taste drastically. For example, a vegan moist chocolate muffin is both low calorie and good for those dark chocolate cravings and can be consumed by a lactose intolerant person as well as those on a vegan diet.
Those allergic to eggs can use flax-eggs which is a combination of hot water and ground flax seed. When left for 10 minutes, it swells up and can be used as a binding agent and fluffing agent for cakes and cookies.
Understanding the importance of texture in food is also essential. Therefore, while replacing traditional ingredients with healthier options, we should not ignore what will be more pleasing to the kids. For instance, replacing maida with nut flours and alternate flours such as rice, sorghum, tapioca instead of whole wheat flour, is a better choice. Using date puree, applesauce and palm sugar also enhance the taste and texture of the desserts.
By looking out for recipes which are simple in nature, every parent can easily incorporate conscious cooking in day-to-day life. Additions such as dark chocolate chunks and sun-dried fruits can make the baked dishes even tastier and prettier. Lastly, remember, when your body is hungry, it need nutrients not calories.
Date & Walnut Cake (gluten-free and dairy-free)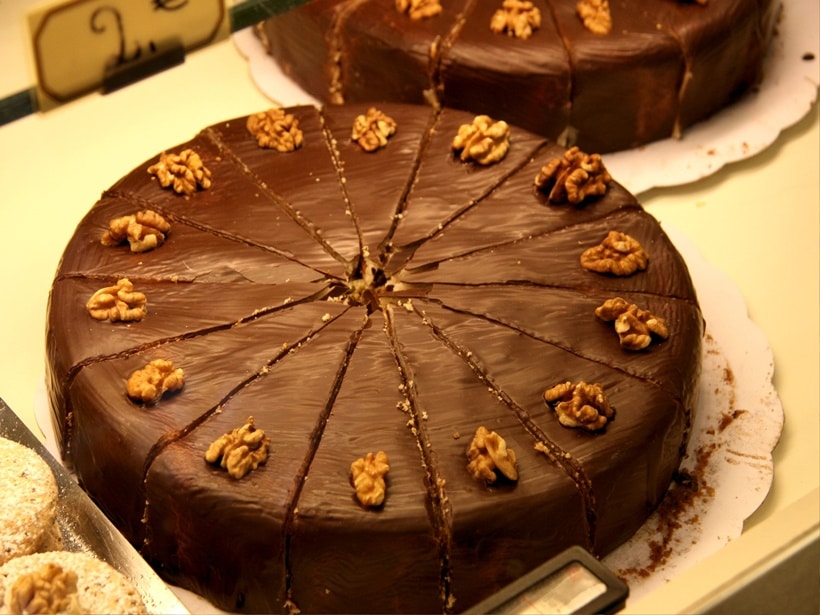 Bakeware required: One 9" loaf pan
Mise-en-place: Two mixing bowls, one whisk, one sieve, one pan with hot water, pre-heated oven at 180 degree C
Ingredients:
½ cup seedless dates | 1 cup of almond flour | 1 tsp baking powder | A pinch of salt | ½ tsp cinnamon powder | A pinch of nutmeg | ¾ cup Cold-pressed Coconut Oil | 2 Eggs | 1 tsp Vanilla Extract | 100 gms of Palm sugar | ¼ cup honey | Walnuts for garnishing
Method:
Soak the dates in hot water while you prepare the batter.
Sieve together almond flour, salt, cinnamon, nutmeg and baking powder.
In a bowl, whisk together oil, sugar, vanilla, eggs and honey.
Pour the wet ingredients in the dry ingredients and mix till a thick homogeneous batter is formed.
Drain the water and chop the dates.
Fold it into the batter.
Grease the lid pan with oil and pour the batter into it. Sprinkle chopped walnuts on top.
Bake at 180 degree C for an hour till the toothpick stuck in the middle of the cake comes out clean.
Demould the cake after it has cooled down.
["source=indianexpress"]