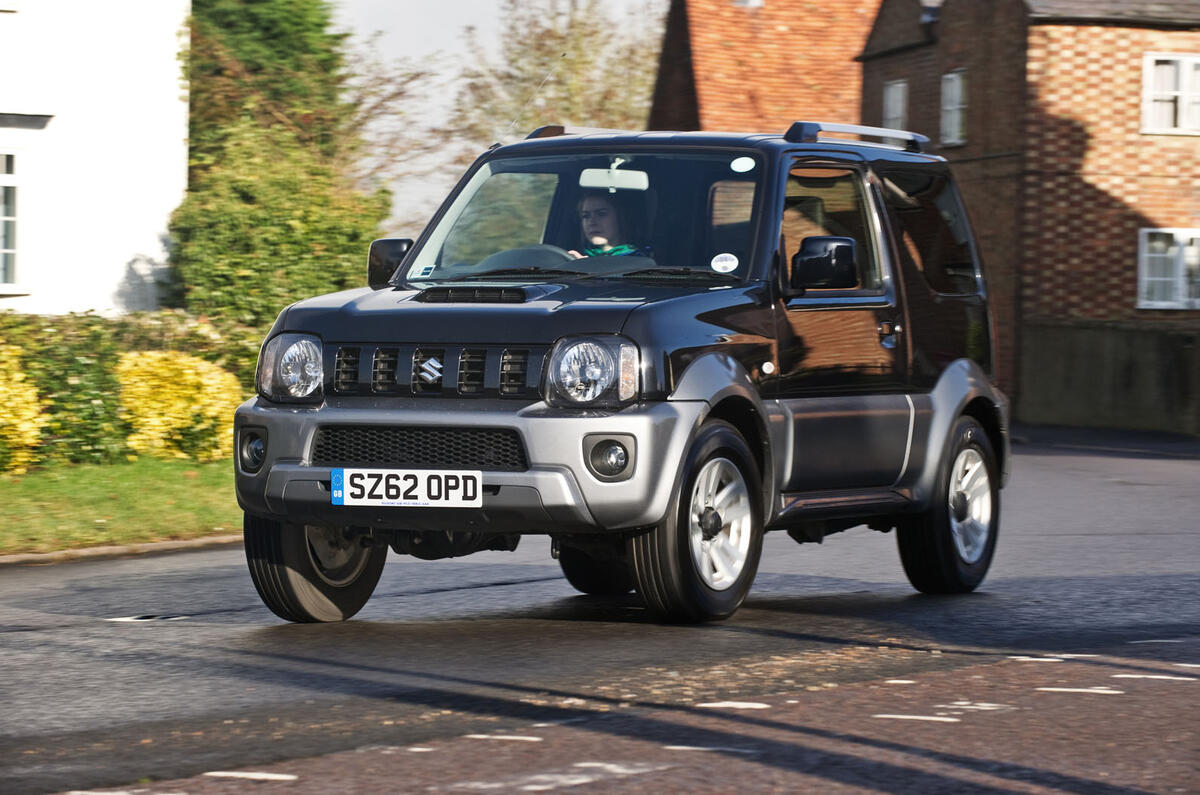 Since it was launched 21 years ago, in 1998, its design has barely changed so that today even an old £1500 example looks like a more expensive, later model. It's so reliable that one dealer has stopped selling anything else and devoted himself to it, saving, he says, a fortune in workshop bills.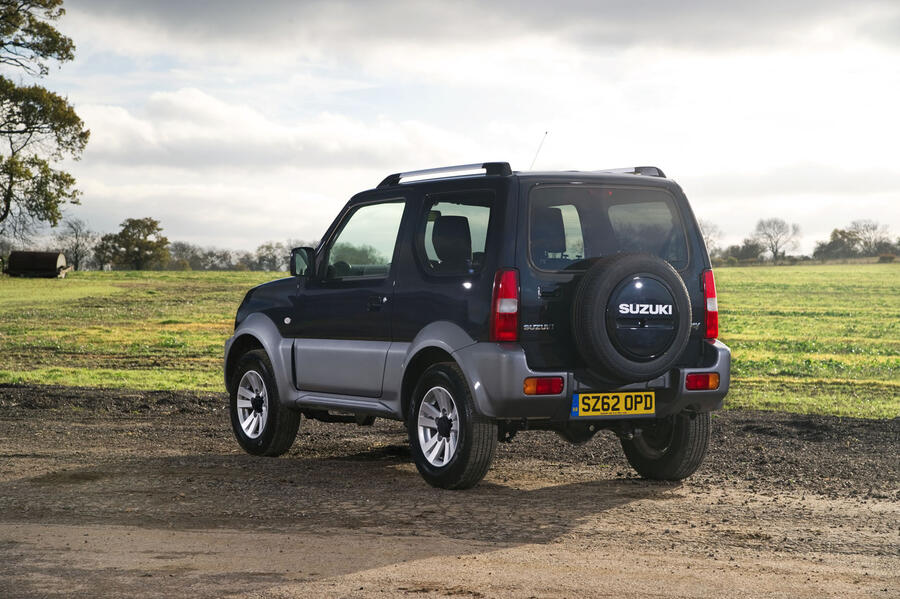 It loses little money as the high prices of late-plate versions prove (at least until the new model establishes itself and used ones become available) and it costs peanuts to run. Finally, if off-roading is important to you, thanks to its light weight, short entry and departure angles, separate chassis and high and low four-wheel-drive ratios, it can pretty much keep up with a Land Rover Defender.
Prices for leggy Jimnys start at around £1200. Stretch to £3500 and you'll bag a 2006 car in good nick with 80,000 miles. Prices go all the way to £16,000 for fully loaded, last-of-the-line 2018 cars.
These prices and comments refer to hard-roof versions in five-speed manual and four-speed automatic form, by the way. They were built in Japan and are as solid as a rock. Not so the soft-top version. It was built in Spain for the rental market and to a much lower standard.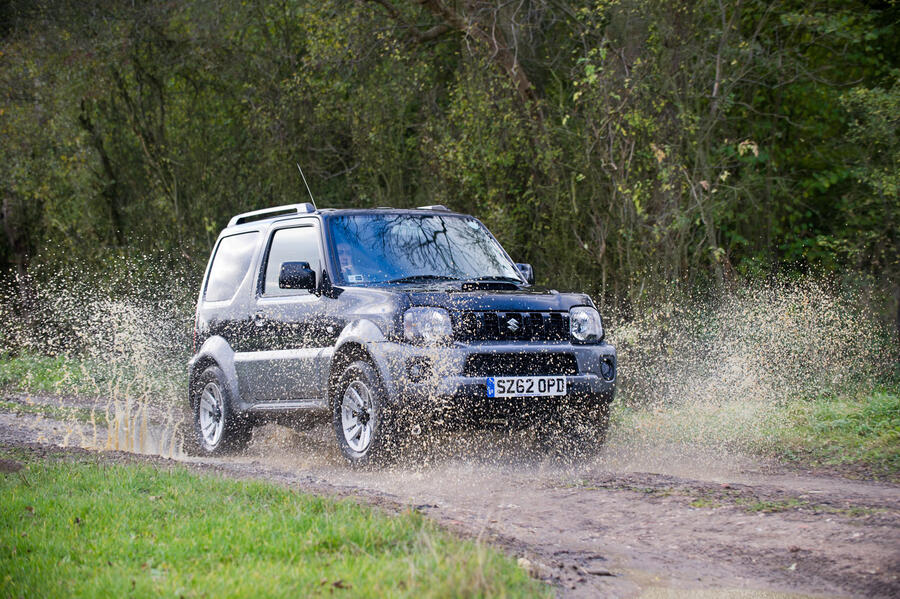 It sounds like one of those rumours pedalled by someone with a field of hard-top Jimnys to shift but at least one specialist bitten once too often by a soft-top Jimny won't buy them for stock, selling only those he gets in part-exchange. The problem is that because they're a soft-top, they're often priced at least as high as standard Jimnys despite being more expensive to tax and insure, and probably in need of a new roof (about £500 plus fitting).
Throughout its life, the Jimny was powered by a 1.3-litre petrol engine. From launch, it had just 78bhp, but in 2005, it was replaced by one producing 83bhp and with variable valve timing (VVT) for a broader spread of torque. You feel its benefit in more relaxed motorway cruising and better low-speed pick-up off road but the gains are marginal. Early or later engine, all versions of the Jimny sit on an old-school, ladder-frame chassis and put their power down via a proper selectable four-wheel drive system offering a choice of high and low ratios, as well as rear drive only.
You may prefer to change gears yourself but don't dismiss an automatic Jimny. It's a tough gearbox and its smoother changes make for calmer, more relaxed progress. Anything that counters the little car's choppy ride has to be good.
Until 2009, the dominant trim level was JLX (roof rails, electric windows and mirrors). From 2009, badging was changed to today's more familiar SZ3 and SZ4, the latter with alloy wheels, air-con and part-leather trim. Options included a sat-nav and a reversing camera. Nice to have but better still is the car they're fitted to.
An expert's view 
Will Chappell, director, Cotswold Jimnys: "We started the business 32 years ago selling all sorts of 4x4s but changed exclusively to Jimnys seven years ago when we realised they were the only model that didn't cost us anything in the workshop. We've since sold upwards of 700. Unless they come in as a part-exchange, we don't touch the soft-top because the quality is terrible. Otherwise, at all years, a Jimny is very reliable and cheap to run. Just make sure you rustproof the chassis."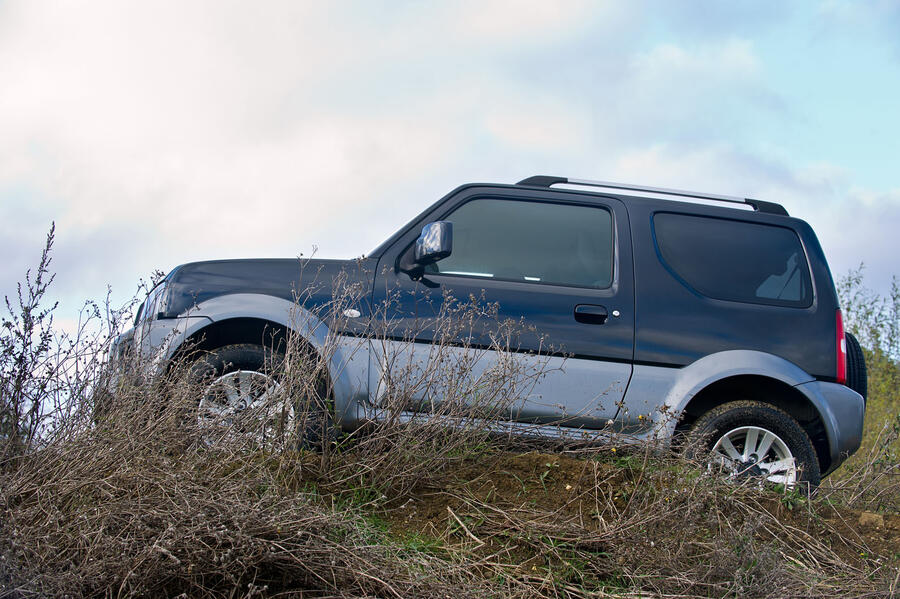 Buyer beware… 
Engine 
The early 1.3 uses a belt that should be changed at 70,000 miles. The engine works hard so listen for camshaft noise and check around the filler for water and oil emulsion, a clear sign of head gasket failure. On older cars, check the condition of coolant hoses and the radiator for leaks. Faulty crank, intake and exhaust sensors will cause the engine to misfire and lose power.
Transmission
The four-speed auto is generally trouble-free. The manuals are tough but hard work can cause the occasional synchro problem. A worn clutch release bearing may squeal on engagement. On cars little used to running in four-wheel drive, the system can need coaxing back to life. On older cars, the vacuum hoses to the front hubs can perish.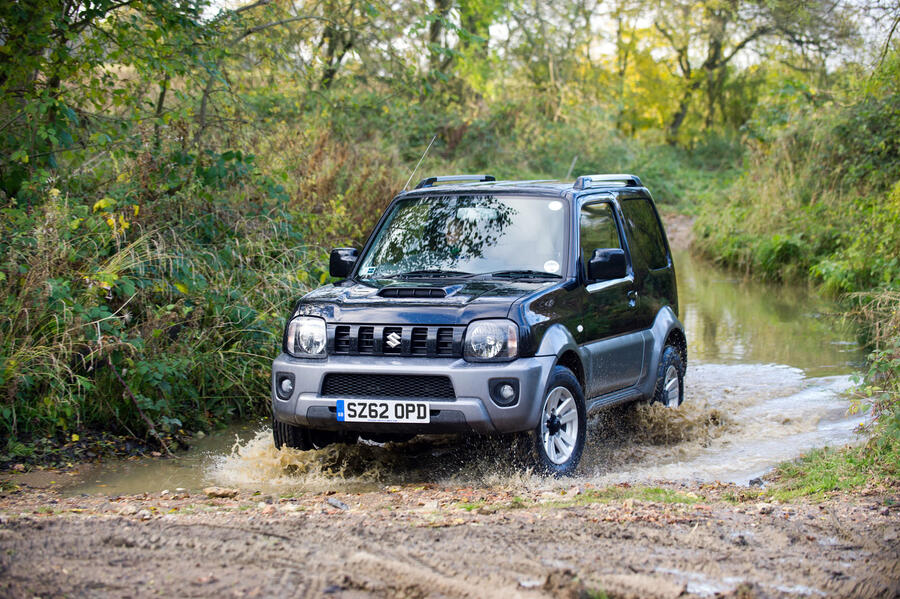 Suspension and brakes 
Check for broken springs, leaky dampers, perished bushes and scored brake discs.
The 'death wobble'
It can suffer so-called 'death' or wheel wobble at around 50mph caused by any number of problems, including worn kingpins, wheel bearings and CV joints, or simply poor wheel balancing.
Chassis and body 
Rust is generally surface and rarely terminal but check joints and mountings for perforation. Check behind plastic body mouldings and under the bonnet for rust caused by trapped mud and water.
Interior 
Early cloth seats are likely to have burst but otherwise the interior is surprisingly tough and control and switch issues are rare.
Also worth knowing 
Want to boost your Jimny's off-roading capability but spend most of your time on-road? Invest in a good set of off-road rubber. BF Goodrich is the best known but cheaper tyres from £70 are just as good.
How much to spend 
£1250-£2450: Hard-top Jimnys with high mileages.
£2500-£3450: Up to 2007 but mileages as low as 60k and many with full history.
£3500-£4995: More low-mileage 2006-08 cars.
£5000-£6450: Good choice of 2008-on cars with very low mileages
£6500-£8450: Up to 2013-reg SZ4s in good condition.
£8500-£10,450: More 2012-14 low-mileage cars.
£10,500 and higher: Good choice of late 'n' low cars.
One we found 
Suzuki Jimny 1.3 JLX, 2003/03, 50K miles, £2600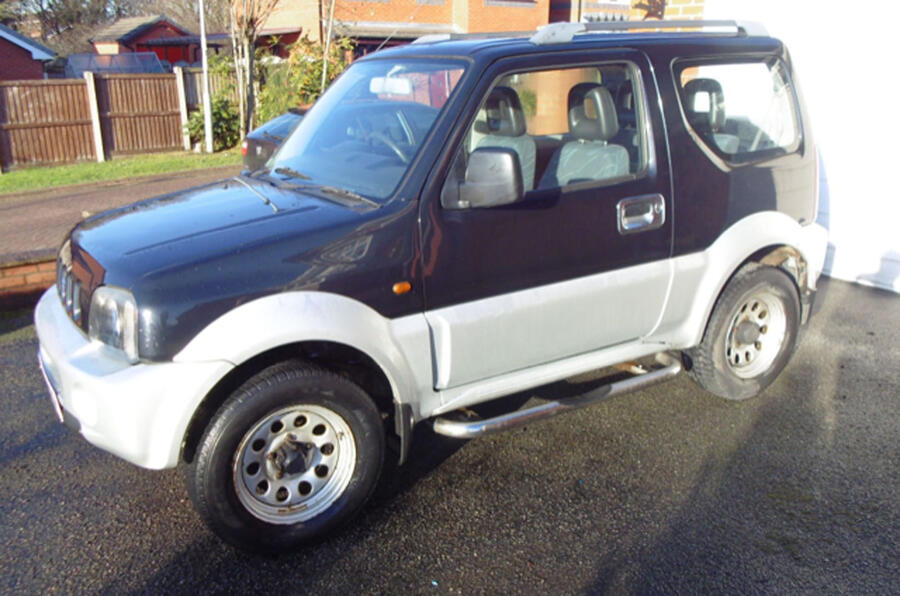 Private-sale Jimny with two previous owners and full service history. Rear springs replaced recently. Comes with two spare wheels. Also has a towbar, so check the gearbox and head gasket for signs of strain. Always been garaged. Seller says it's "extremely reliable."
["source=autocar"]