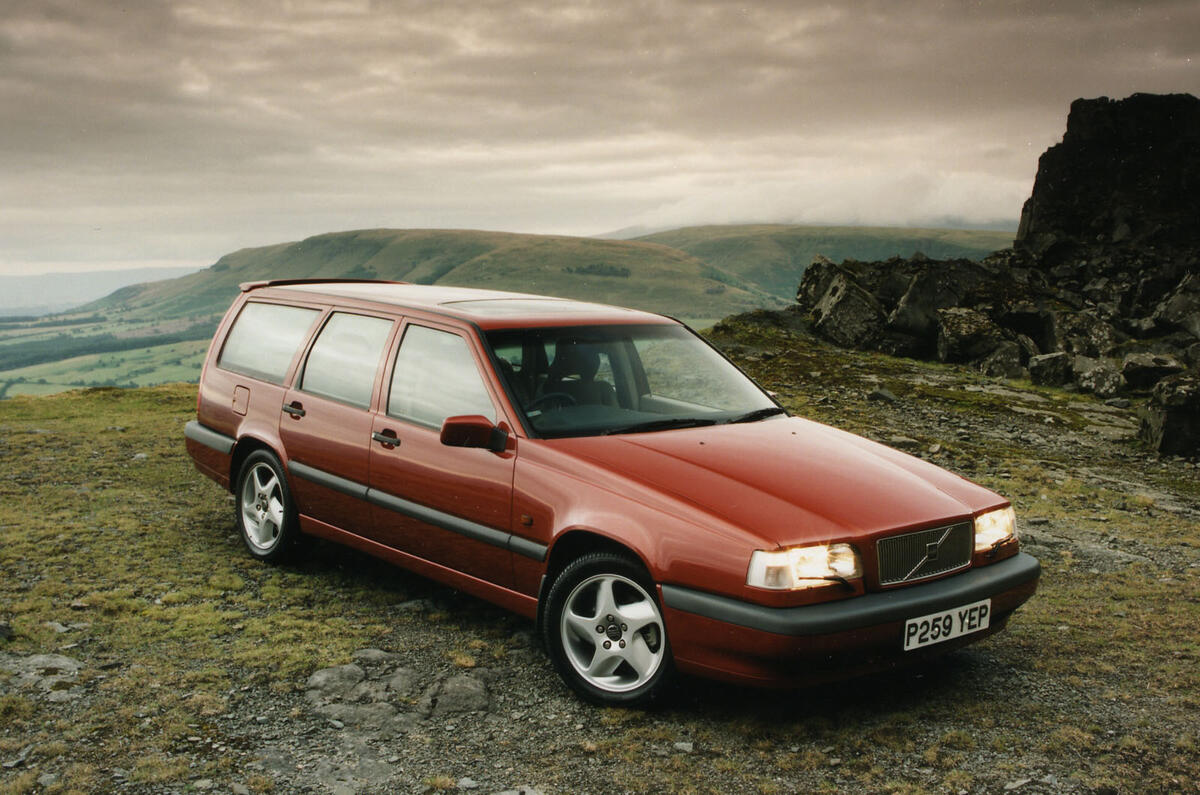 They were the most powerful cars Volvo had produced at that point in its history, a claim given extra emphasis by the company fielding a pair of 850 estates and saloons in the British Touring Car Championship from 1994 to 1996. Admittedly, they differed from their road car brethren in being powered by a 2.0-litre, non-turbocharged engine producing 286bhp and driving the front wheels through a six-speed sequential gearbox, in place of the production cars' choice of five-speed manual or four-speed automatic 'boxes.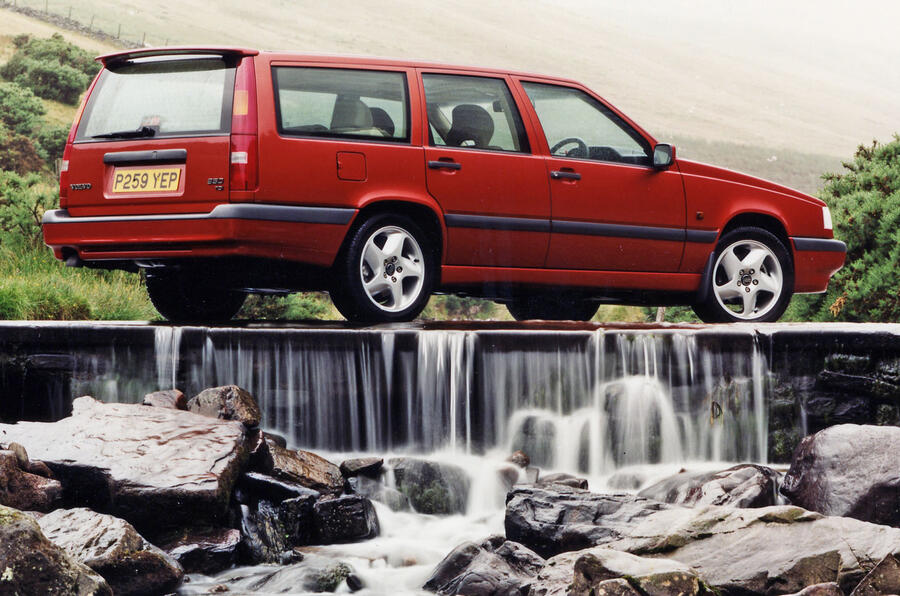 No matter. They showed that more than just building safe and secure cars, Volvo could build exciting ones as well. To ram the point home, the T-5R road car was available in yellow. Today, in estate form and in this colour with a manual gearbox, it's the most sought after of the three hot 850s. Naturally, importers have spotted an opportunity and, as this is written, there are a number of 1995 N-reg T-5Rs and the later Rs imported from Japan for sale at prices starting from around £7000.
But all this talk of T5s, T-5Rs and Rs is confusing so, to begin, the T5 was the first hot 850. Available as a saloon and estate, it was launched in 1993. Its turbocharged 2.3-litre five-pot motor produced 222bhp, good for 0-62mph in 7.3sec. A torque limiter in first gear was designed to contain wheelspin (the 850 is front-wheel drive) but even with a steady driving style, you'll be lucky to get 10,000 miles from the front tyres.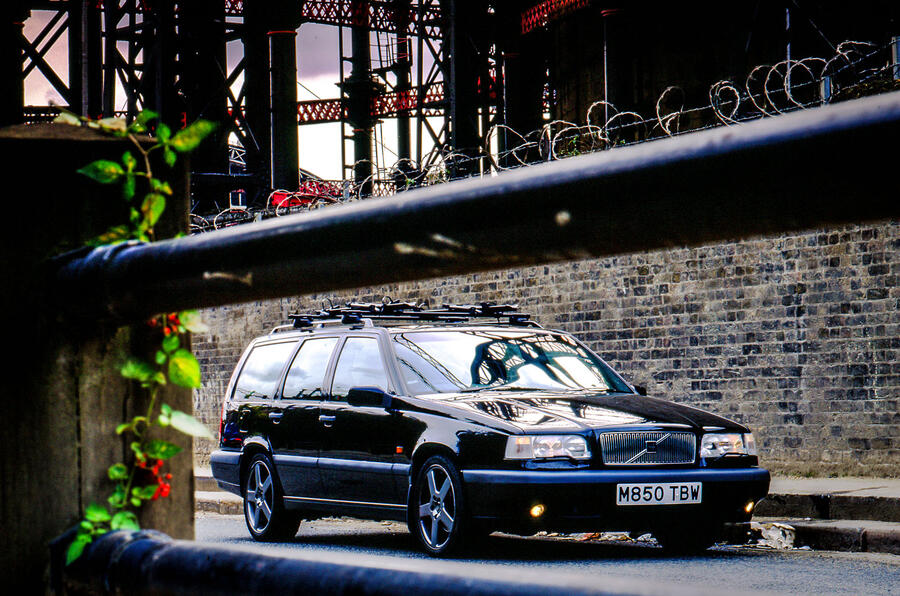 The T5 was quick but, apart from the presence of a discreet boot spoiler, didn't look it. Not so the T-5R that replaced it in 1994. With its side skirts, sportier bumpers, 17in titanium grey alloy wheels and the choice of yellow paint (it also came in green and black), this is the version that changed people's impression of Volvo, more so when they discovered its overboosted 237bhp engine could propel estate and saloon versions from zero to 62mph in just 6.9sec.
Porsche helped with tweaks to its suspension and the design of the interior, which featured dark grey leather, synthetic suede and wood inlays. Just 400 examples came to the UK but they were enough to prepare the way for its successor, the even more powerful R of 1995.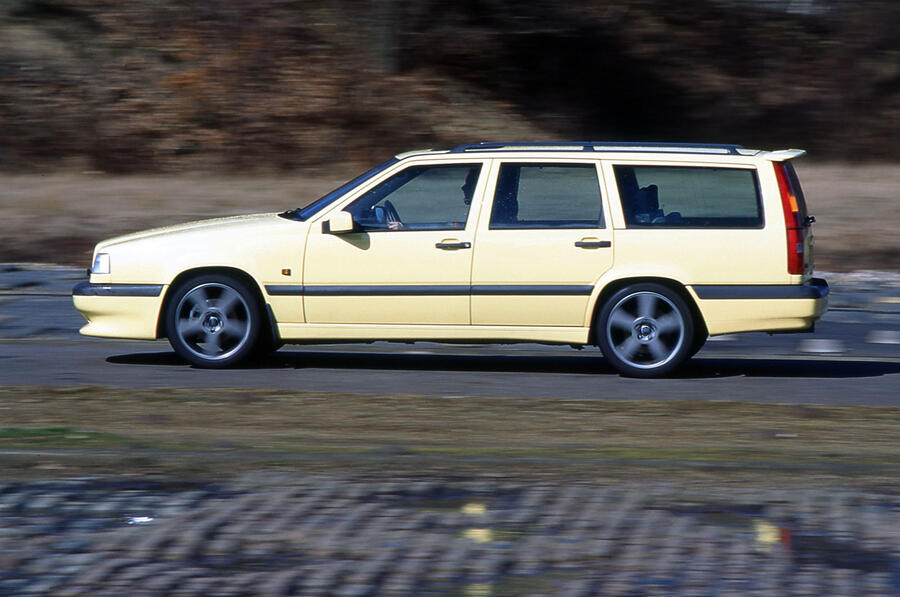 This time, the 2.3 engine wielded 247bhp thanks to a larger Garrett turbo with improved engine management to reduce turbo lag and a more efficient intercooler. A limited-slip diff on the five-speed manual version helped the car, again offered in saloon and estate forms, to achieve 0-62mph in 6.7sec.
Few of the less charismatic T5s remain, but the T-5Rs and Rs that have survived seem to have stood up well. Rust-free imports from Japan are tempting but check the spec and service history. All good? Then give those XC90s a fright.
How to get one in your garage
An expert's view 
Richard Ellison, 850 R owner: "My dad was in the traffic police and brought home a T5 estate one night. I fell in love with it and then all over again when I saw them in the BTCC. I bought my T-5R seven years ago, since when I've been restoring it. It had good provenance and a load of workshop invoices but it soon became apparent it had been maintained by a chimp. He'd even used wood screws! It's now concours. I converted it from an auto to a manual and upgraded the Garrett turbo from the G15 to the G16 to suit. I love the T-5R for the fact that it represents Volvo's first break with its staid image, while being a bit of a sleeper. It's a proper 1990s premium car, too: reliable and solidly built."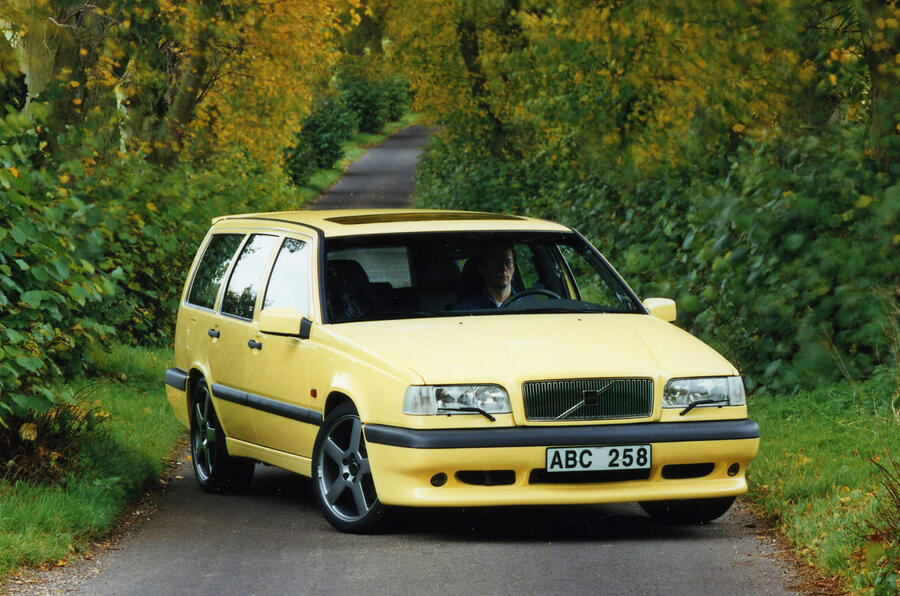 Buyer beware…
■ Engine
A blocked PCV system can cause the rear main oil seal to blow. To check, with the engine running, hold a rubber glove over the oil filler. If it inflates, the PCV is blocked. Also, remove the dipstick (don't be alarmed if there's milky gunk on the end) and watch for oil smoke rising from the tube. Check for leaks from the oil cooler flow and return pipes caused by flexing. Oil (10W 40 semi-synthetic) and filter changes every 10,000 miles are essential. Cambelt and water pump are best changed every 60k miles.
■ Cooling system 
Heater matrix failure is a possibility, so check for coolant loss and an antifreeze smell in the car, a steamed-up windscreen and a wet carpet behind the centre console.
■ Gearboxes 
Ensure fluids have been changed at regular intervals.
■ Suspension 
Check estates for sagging of the rear self-levelling suspension, where fitted. If rear trailing arm bushes are worn, the rear end can 'clunk' and feel light.
■ Body
Inspect the front offside wing for rust caused by the washer bottle leaking. Rear bumper mounts rust, too.
One we found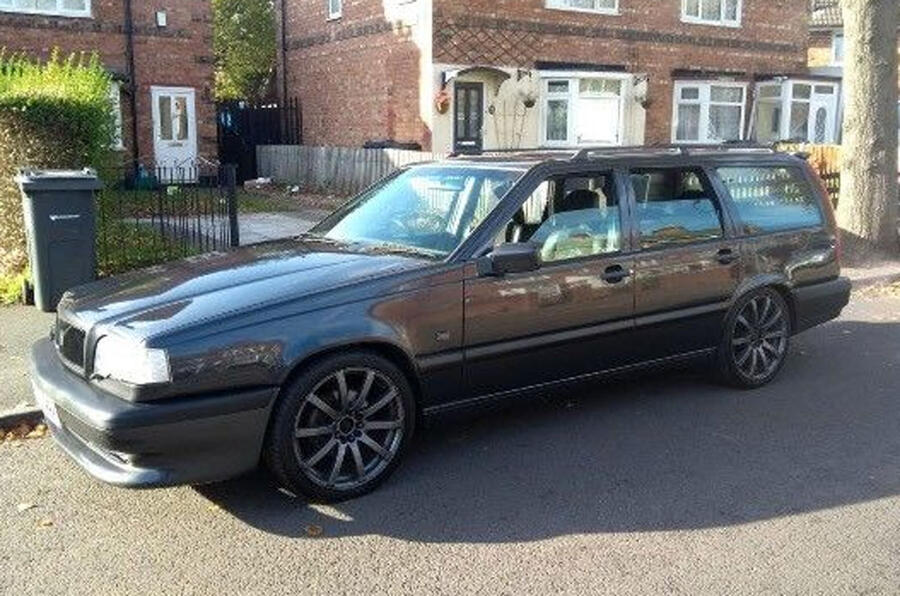 Volvo 850 2.3 R estate, 1996/N, 140K MILES, £3000 The owner has converted this from an automatic to a manual. He has changed the Garrett turbo to the right 16G type to suit. It has new Bilstein suspension all round, a powerflow exhaust, 18in alloy wheels and service history. Seller says the car runs a treat.
["source=autocar"]